Ryan was absolutely wonderful throughout the whole wedding process. In the months leading up to the wedding, she was very responsive to all my questions/needs. She communicated and handled all coordination with my vendors seamlessly. On the wedding day, Ryan handled everything perfectly! All my bridesmaids & groomsmen were talking about how great she was! She was a calming presence which is rare in a wedding planner!
Words cannot express my gratitude for Ryan and Organized Occasions. My wedding turned out to be above and beyond what I had expected … I came to her with a head full of ideas and she worked her magic and brought it all to life in a streamlined and modern way. Ryan is so incredibly caring for her brides, professional, VERY organized, and she made me feel as if she had everything under control during the whole process. Her timeline that she made for the day of is what dreams are made of when it comes to organization . Trust me when I say you want her on your team!!
Not only was Ryan super easy to get along with, (hope we can still be friends now that the wedding is over haha) but she has awesome taste. When my personal life was just too crazy to fit wedding choices in, I felt confident giving Ryan the reins. I actually debated on hiring a planner at all, but thank goodness I did. She comes HIGHLY RECOMMENDED!
Ryan and her team are incredible. Through every step of the planning process Ryan was there to guide us and help negotiate with every vendor. She was able to fully understand my vision and communicate it to everyone involved. On the actual day, everything was so smooth and stress free. On a personal note, Ryan is just great to be around. She's funny and smart, and I'm not ready to move on from talking with her all the time!! Seriously, do yourself a favor and work with Organized Occasions.. they are THE best planners in Atlanta!
What I love the most about Organized Occasions is the owner's overall demeanor and approach. Throughout the planning process, Ryan was super detail-oriented and on top of our lists, while maintaining a very calm and laid back presence all along the way.
Ryan was fantastic at coordinating with all of our vendors, and I felt a huge weight lifted as soon as we decided to hire her. Our wedding day went off without a hitch thanks to Ryan. We couldn't have done it without her!
Ryan was incredible and so amazing to work with! After our first meeting, she really took over emailing and organizing the final details of the wedding. She took care of all our needs and really let me and my family enjoy our wedding day without worrying about anything. She made our event effortless for us and perfect! 1000% recommend Organized Occasions! Thank you!!
Ryan was incredible to work with for our wedding! Her connections, professionalism, and leadership built a team out of our many vendors. I had a lot of unusual requests for how I envisioned the timeline for our big day, and Ryan stepped up and made each and every one of them happen. Her suggestions and hard work helped our day come off seamlessly. Most importantly, I really felt she cared about us and our families having the best experience possible. Would definitely recommend and use her again for any big event!
Hiring Ryan as our full-service wedding planner was by far the smartest decision we made. Ryan balanced our limited free time and long list of requests effortlessly. She was always easy to get in touch with, always open to the last-minute changes we threw at her, and took care of all the vendor communications. Ryan was also incredibly organized on wedding day. She made sure that everything went seamlessly from beginning to end. We recommend her to everyone we know!
The Organized Occasions team is exceptional! Ryan is calm, cool, and collected, and extremely organized. She put together a top team of vendors and took care of the timeline and every tiny detail for us. Our wedding weekend was stress-free and a huge success thanks to her team. Ryan's kindness and willingness to go above and beyond is exactly what you'd hope for in a wedding coordinator. Plus, she makes everything more fun!!!
Hiring Ryan was my wife's best idea. At first I thought it was an unnecessary expense, but after working with her it was the best money we spent on our wedding. She made sure everything was organized day of and leading up to the wedding! I would and am recommending Ryan to everyone I know for weddings and events. She's an awesome wedding planner and a great person!
I cannot say enough great things about Ryan! She is extremely detail oriented, organized and was there every step of the way for us. The big day went perfectly without a hitch! She had appetizers waiting for us, kept the entire night on schedule, and even called our uber at the end of the night and sent us off with lots of food and cake! I HIGHLY recommend Ryan to anyone who is looking for a coordinator, you really can't find anyone more genuine or caring!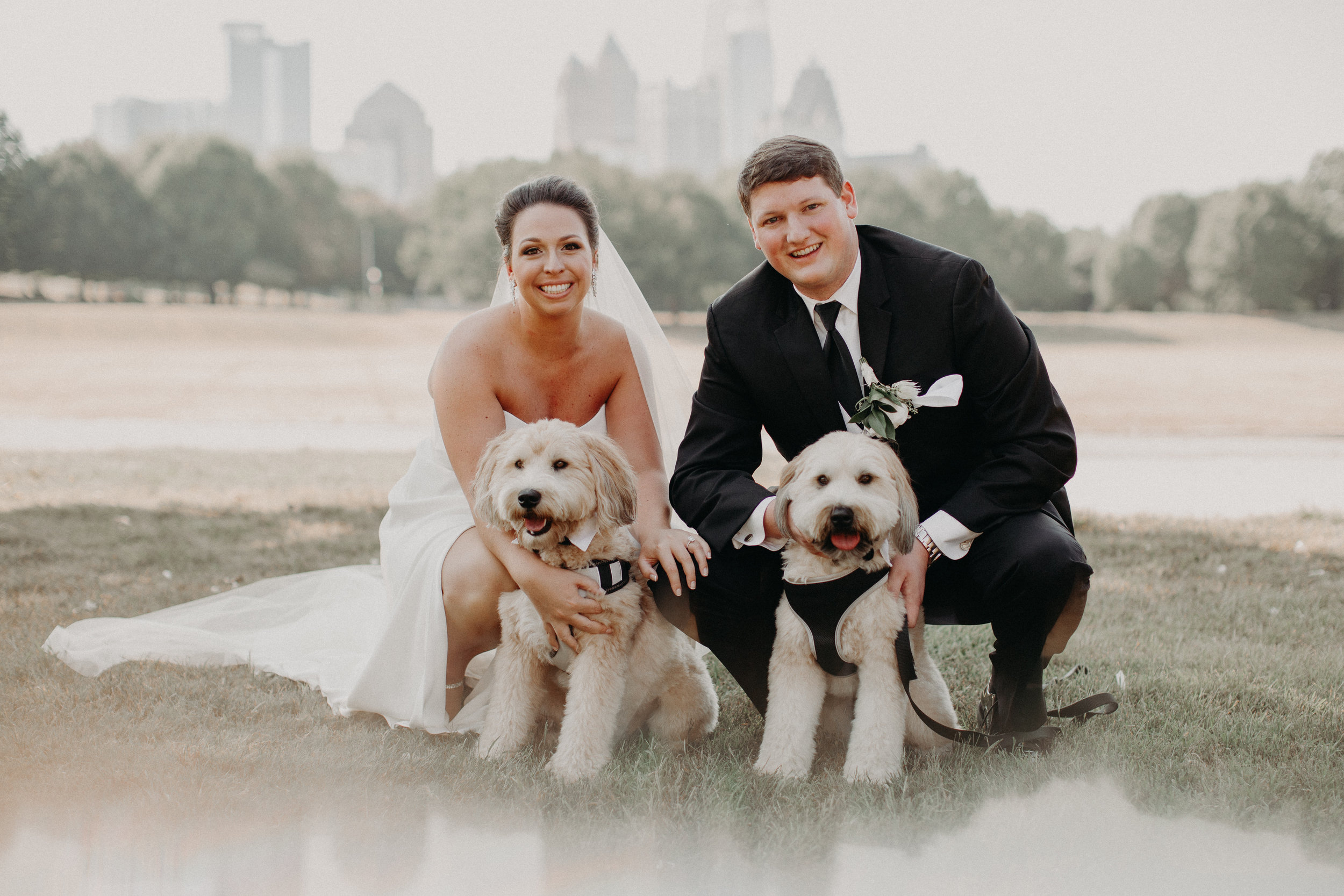 HIRE RYAN NOW! I could never have dreamed of my day going the way it did without Ryan helping every step of the way. I never planned on hiring a wedding coordinator, and never thought I needed one. TRUST ME, YOU NEED RYAN! Her team handled everything perfectly and flawlessly! My wedding day was absolutely amazing and truly would have been a mess without Ryan. Her reputation around Atlanta speaks to truly how helpful her and her team are. I HIGHLY recommend this woman and Organized Occasions to plan you're wedding!
Hiring Organized Occasions for my wedding was one of my first wedding related decisions, and by far my best.
Ryan was incredible. She was so responsive and knowledgeable. I'm not from Atlanta, so I knew finding my vendors and getting everything together was going to be a challenge, having someone on my team who was familiar with everything wedding related was incredible. All in all, if you are planning a wedding, Ryan and Organized Occasions are an absolute must!
Ryan is incredible. I am a procrastinator and she kept me calm and on track. The end result was a wedding more beautiful than I could have ever imagined. She reviews all of your contracts, makes sure you consider all of the essential aspects of your event, creates to-do lists for you, and sends tactful reminders to keep you on track. There was literally nothing to even discuss in the days leading up to the wedding, because it was ALL handled. I cannot imagine pulling off a wedding without her. We are so very grateful!
Ryan was absolutely phenomenal to work with, and the best investment we made for our wedding! We planned our Atlanta wedding from NYC, and Ryan helped us every step of the way. She went above and beyond, offering great advice from day 1 (over a year before our wedding), and planned our wedding day down to perfection. Our wedding was beyond perfect and everything went as scheduled or better thanks to Ryan. Even our friends and family all raved about Ryan!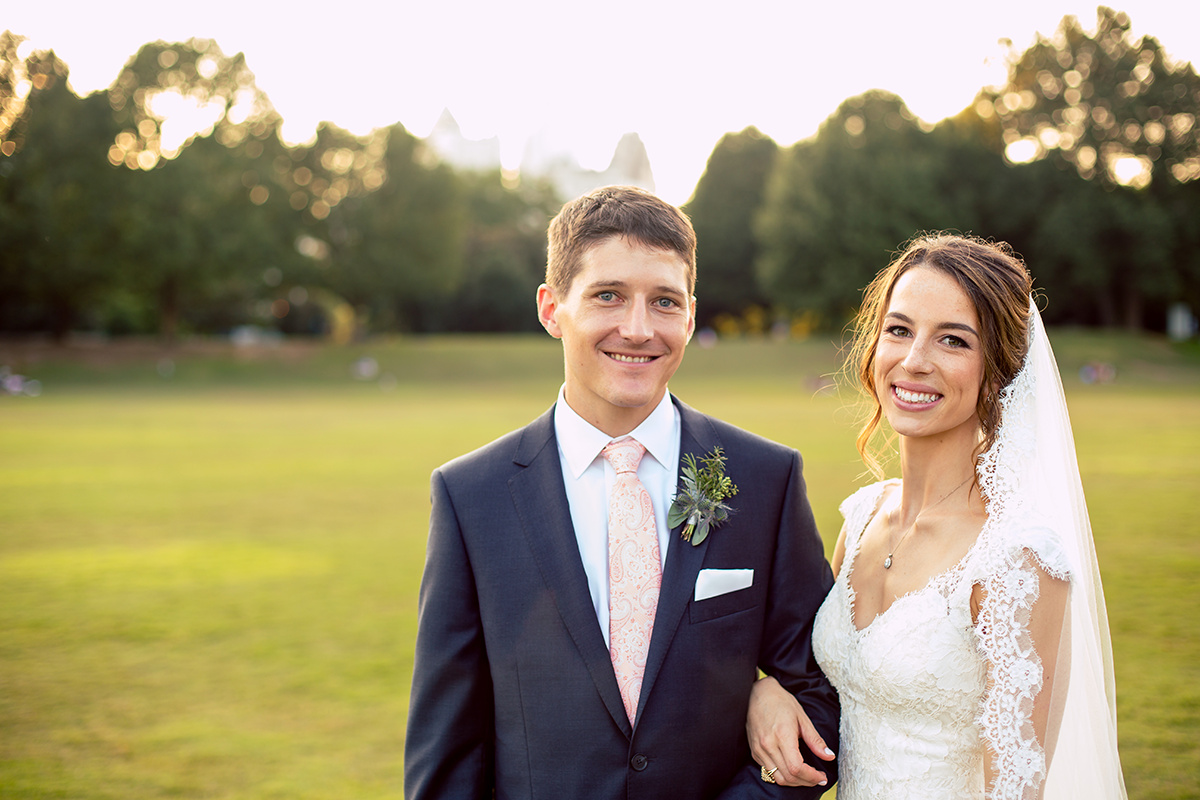 Ryan thinks of everything that never even crossed my mind and made all my worries disappear, which is an incredible thing given that this is arguably the largest event of your life and you have NEVER done it before. She is very pleasant to work with but totally means business and does what she says promptly. Best money we spent during the entire wedding process! Ryan is THE BEST!
I cannot say enough about Ryan and Organized Occasions!!! They are absolutely amazing! Ryan will to do anything to make your day special for you. She took all of the stress out of our wedding day and helped to make it into an absolutely perfect day. Easily the best money we spent at our wedding and I can not recommend her enough! I will recommend her to anyone getting married!